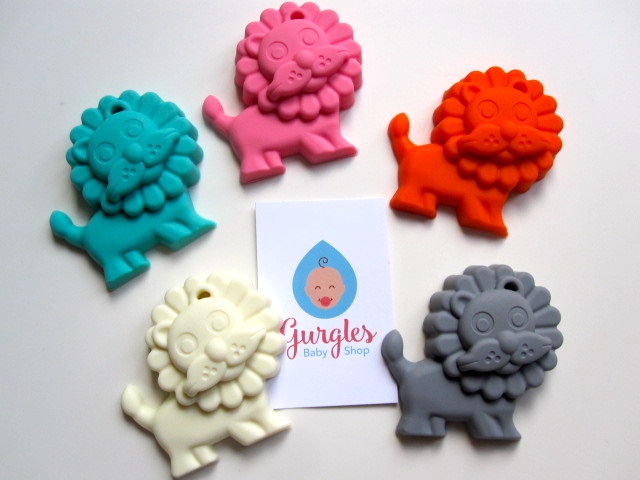 Teething toys and jewellery
Lion rubber teether- silicone teething aid
Necklace with lion pendant

Lion pendant
Size:
approx 8.5cm

Each necklace has a black satin cord approx 86 cm long.

The cord is soft, strong and durable and is joined with a plastic breakaway clasp, so if pulled (fairly firmly!) it will eventually open. To clean simply wash in warm soapy water!

Its soft rubber texture proves it to be an ideal aid for chewing, sore gums and teething.

Cool in the refrigerator for added teething pain relief.

It is easily cleaned with soap & water. Heat resistant silicone does not support the growth of mold or bacteria.
If you need any more information please don't hesitate to contact me.