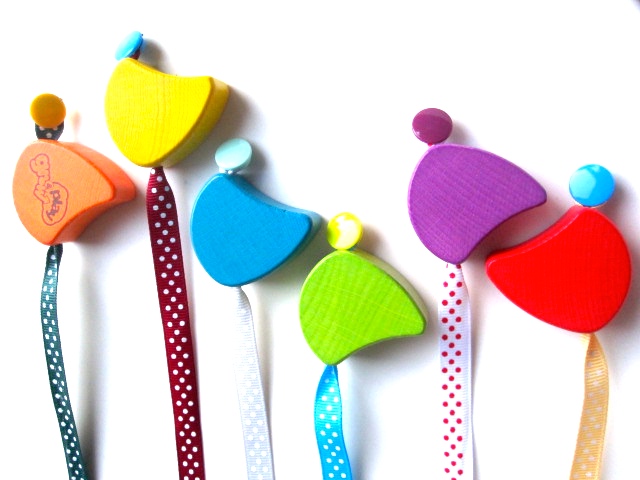 Teething toys and jewellery
Simple baby teether chewing loop
NEW Wooden chewie/ teether by Gurgles Baby shop

Simple and practical wooden teether in collaboration with the grow& play range. The wooden shapes are 4cm long by 3.5cm wide and 1.5 cm deep.

The teether is secured with poppers on both ends of the strap which also form a loop so you can hang it on the pram handle, car seat, etc...

Wood is an ideal material for baby's first sensory impressions. It has many different sense experiences - grain, shade; it is hard or soft, rough or smooth and smells nature. Its sounds are all different, can be heavy or light and has a certain warmth to it. But the best thing for us mums is to know that bacteria cannot breed on wood, especially when its raw and untreated.
Please do contact me if you need any more information.