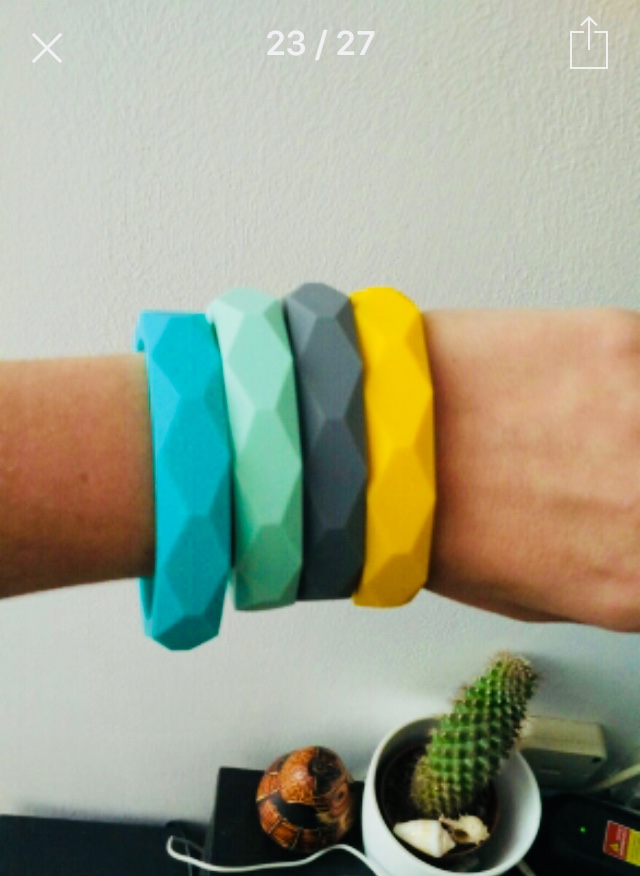 Shop NEW arrivals
Teething bangles
Teething bracelets and bangles
These super cool mum bangles and bracelets are a life saver when you are on the go. Its soft rubbery texture makes it easy to stay on your arm and therefore you never forget the teether at home!. Simply take off your wrist and attach with a dummy clip so your baby doesn't thow it away whilst you are not watching! (Been there done that!)
To clean simply wash in warm soapy water!
Its soft rubber texture proves it to be an ideal aid for chewing, sore gums and teething.
Cool in the refrigerator for added teething pain relief.
It is easily cleaned with soap & water. Heat resistant silicone does not support the growth of mold or bacteria.
If you need any more information please don't hesitate to contact me.