"My successful harness design is a result of perfection, hard work, learning from failure and persistence." - Lucia x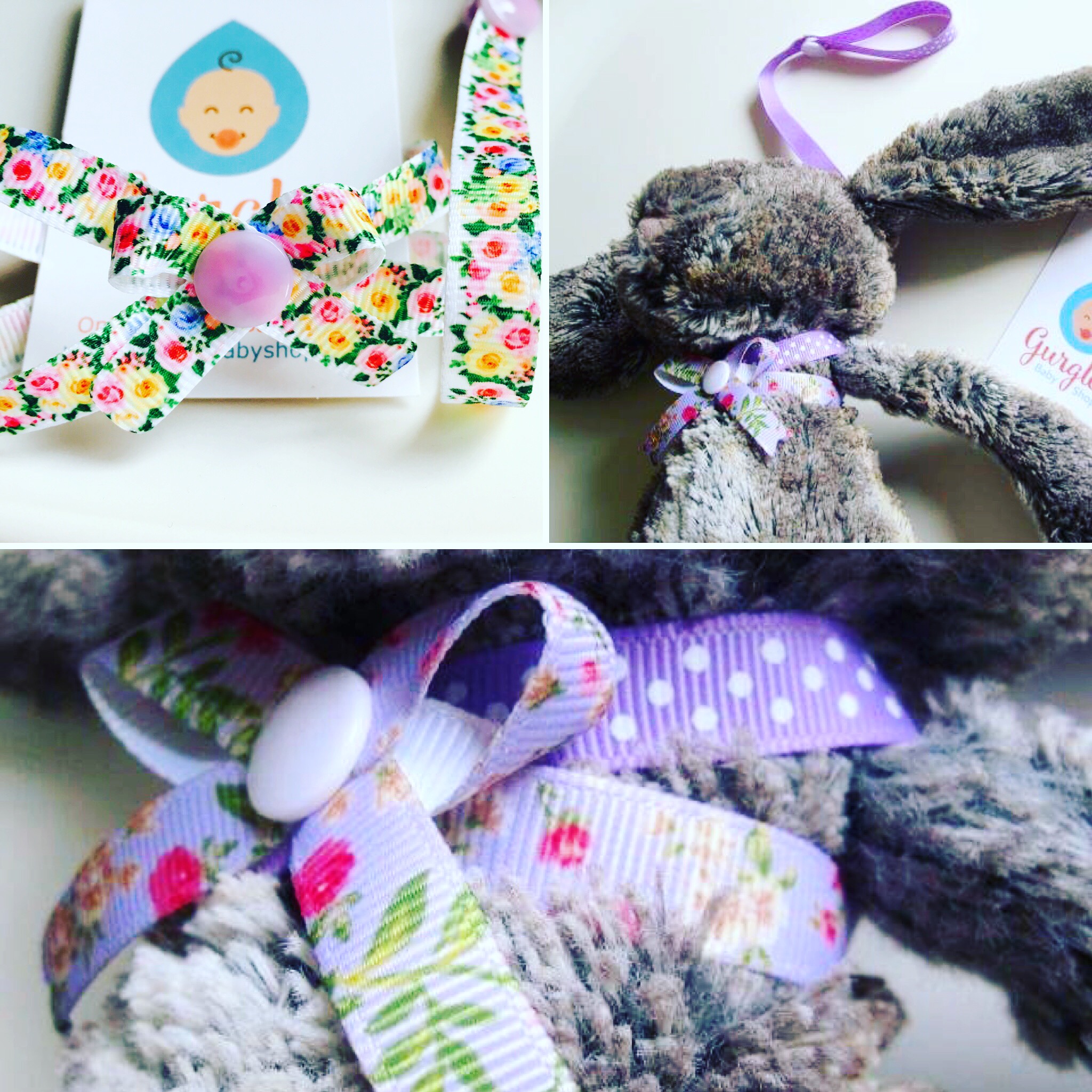 This harness is a registered design ®. It was designed by myself in 2015 originally to fit a giraffe comforter toy for my daughter. I have now designed and produced so many variations of the harness. It is great to see so many of you love it!
Jellycat size chart - Medium H31 cm, Small H18 cm, Tiny H13 cm.
Have yours made for any toy, ooooh and did you see the ribbon selection?
Gurgles is donating Binko the smile bunny to each Sunshine and Rainbows child box
Sometimes life just isn't fair and throws up immense obstacles for children that they and their families have to overcome.
Sunshine and Rainbows is a small charity based in Norwich and was set up by Shellie @Shelliewallphotography. She essentially offers a free portrait session and edited images to families with children who have medical struggles in their lives. They may be requiring a lot of medical attention or operations, special care for life, they may be terminally ill or very poorly. She offers them an opportunity to have some beautiful memories captured forever. At the end of the session each child is donated Sunshine and Rainbows box. I am very proud to be able to donate our Binko the smile bunny to each of these children.