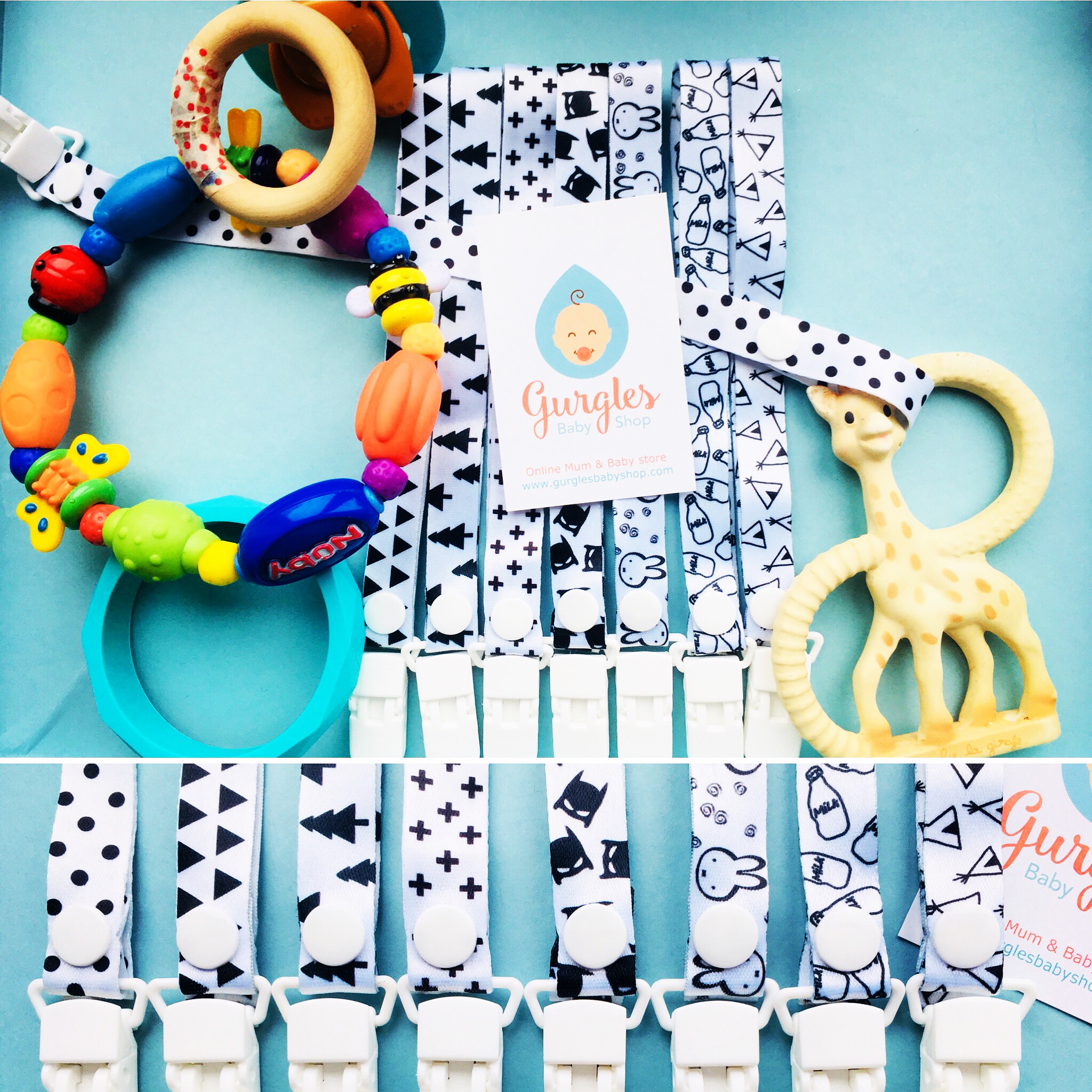 Dummy clips and toy straps
Black and white Dummy clips
Dummy clips
Gurgles baby shop on Etsy, Instagram, Facebook and www.gurglesbabyshop.com
This universal clip saves many items from falling onto the floor, dummy, pacifier, teether, sippy cup etc....
This is a great little helper when your baby starts reaching out for things and finding independence.
It can be used as a dummy clip but we also use them as the pram clips with small toys/teethers attached.
I use premium quality materials and original KAM poppers to make all of my straps. Each one is tested before dispatched.
I am fully aware of regulations not just on length but strength of handmade dummy clips and potential choking hazards like beads- that is why I refuse to make beaded clips.
The standard length when the clip is closed and secure is 26/28 cm which includes the clips I use approximately 4 cm depending on which one it is.
I hope this helps but if you have any questions please do ask.
Any of the designs can be made with a MAM adjustment- please send a message with your purchase.